---
FIRST THINGS FIRST After download has completed please follow these steps to prepare your computer for theMultimedia Desktop. It may look a bit intimidating if you are unfamiliar with changing the settings on your computer but it is very straight forward...if you follow each step as described.
---
The following procedures will offer you FULL SCREEN viewing for your new Desktop Package...
HIDE ICONS: Windows 2000/NT/XP
RIGHT CLICK at the very top of your desktop screen (you will need to minimize this screen) MOUSE OVER: Arrange Icons By: On the menu options UNCHECK SHOW DESKTOP ICONS. Before you hide icons you can right click/hold your favorite icons and DRAG them to your Windows Taskbar for fast and easy access. Or you may reverse the above process to again show icons on desktop.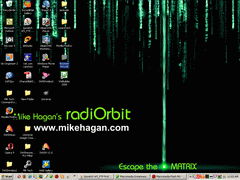 BEFORE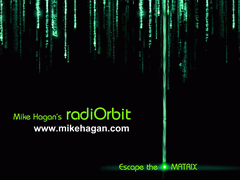 AFTER REMOVING ICONS

::::::::::::::::::::::::::::::::::::::::::::::::::::::::::::::::::::::::::::::::::::::

HIDE WINDOWS TASKBAR: Windows 2000/NT/XP

1) Click START.
2) Click SETTINGS.
3) Click TASKBAR AND START MENU.
4) Left click in the AUTO HIDE check box/CHOOSE APPLY/OK
Now, when you MOUSE OVER the Windows taskbar it will become visible!


::::::::::::::::::::::::::::::::::::::::::::::::::::::::::::::::::::::::::::::::::::::

SELECTING THE CORRECT SCREEN RESOLUTION (size)
IS VERY IMPORTANT!

1024x768 Screen Resolution (size) is required to properly view the Islands Desktop
package. If you are unable to change your screen resolution (size) to 1024x768 please
contact as soon as possible and we will set you up with a 800x600 package. 1024 is
however the optimum screen resolution. Follow the directions below to configure your
computer.

If you are not sure of your current screen resolution please follow instructions below:

It is very important you choose the correct image size RELATIVE to your screen
resolution SETTINGS.

The choice of screen resolution depends on your personal preference AND your
computers limitations.

Newer computers use a 1024x768 screen resolution as a DEFAULT setting.

CHECKING YOUR COMPUTERS CAPABILITIES AND
CHOOSING YOUR DESIRED SCREEN RESOLUTION

To check your computer screen resolution capabilities:
Choose START on the Windows taskbar (at the bottom of your desktop screen)
Choose SETTINGS/CONTROL PANEL/DISPLAY.

From this panel all display properties on your computer will be available.

Click Settings:

NOTICE screen resolution

To change screen resolutions move the pointer to right which will be the next resolution
setting (1024x768)

You can click the "appearance" tab and change the FONT setting to large IF you find text
too small.

Click APPLY and your computer should change the screen resolution automatically.
If you PREFER to keep that screen resolution go ahead and install the 1024x768 Islands
Tropical Paradise Desktop

ALSO PLEASE MAKE SURE DISPLAY OPTIONS ACCEPT WEB APPLICATIONS
( ONLY REQUIRED ON OLDER MS OPERATING SYSTEMS.)
Back To Top
:::::::::::::::::::::::::::::::::::::::::::::::::::::::::::::::::::::::::::::::::
MR Tech Systray CHANGE DESKTOP IMAGES FROM WINDOWS TASKBAR!
Mr. Tech is a swiss army knife of tools, tweaks and system options. It will not only let you quickly shut down, restart or log off from Windows, it can help keep your hard disk a little cleaner, organize your MP3 & Other Media files, edit MP3's iD3 tags, sort text lines, log reboots and tune your system. Other features include: system-wide shortcut keys, an incredibly fast program uninstaller, a directory jump list, enhanced system information, save or print screenshot/window and more.
The primary functionality is the fact that it runs quietly in the system tray (located at the bottom right of the Windows taskbar) and allows you to run it by either left or right-clicking on the icon. Left clicking will open up the main windows containing several pieces of system information as well as a plethora of tools, tweaks and options. Many options are available quickly via right-click menu in your systray. And there are also several system-wide keyboard shortcuts that are created on startup.
DOWNLOAD
---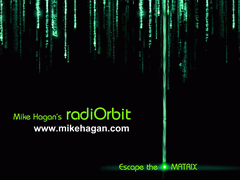 INSTALLING THE MATRIX SCREENSAVER... The MAIN reason I developed the Multimedia Desktop (above) is because the only time you experience a ScreenSaver is when you are NOT working on your computer. The multimedia desktop is IDENTICAL to the screensaver but it is ALWAYS visible on your desktop! EVEN WHILE YOU ARE WORKING ON IT...but just in case you are OLD SCHOOL here is the screensaver ::
DOWNLOAD SCREENSAVER HERE
Choose Open or Run from download options ( if you download to hard drive please navigate to the folder and choose MatrixSS.exe. The install will begin and display THIS WILL INSTALL...choose YES...WELCOME screen will appear...choose Next...liscense agreement will appear choose YES...destination directory will appear choose INSTALL...
Installation is complete choose finish...windows display properties will appear and you can customize the screensaver if you wish or close the properties box. THATS IT!
TO RETURN TO PORTAL CLICK HERE | contact Islands Multimedia